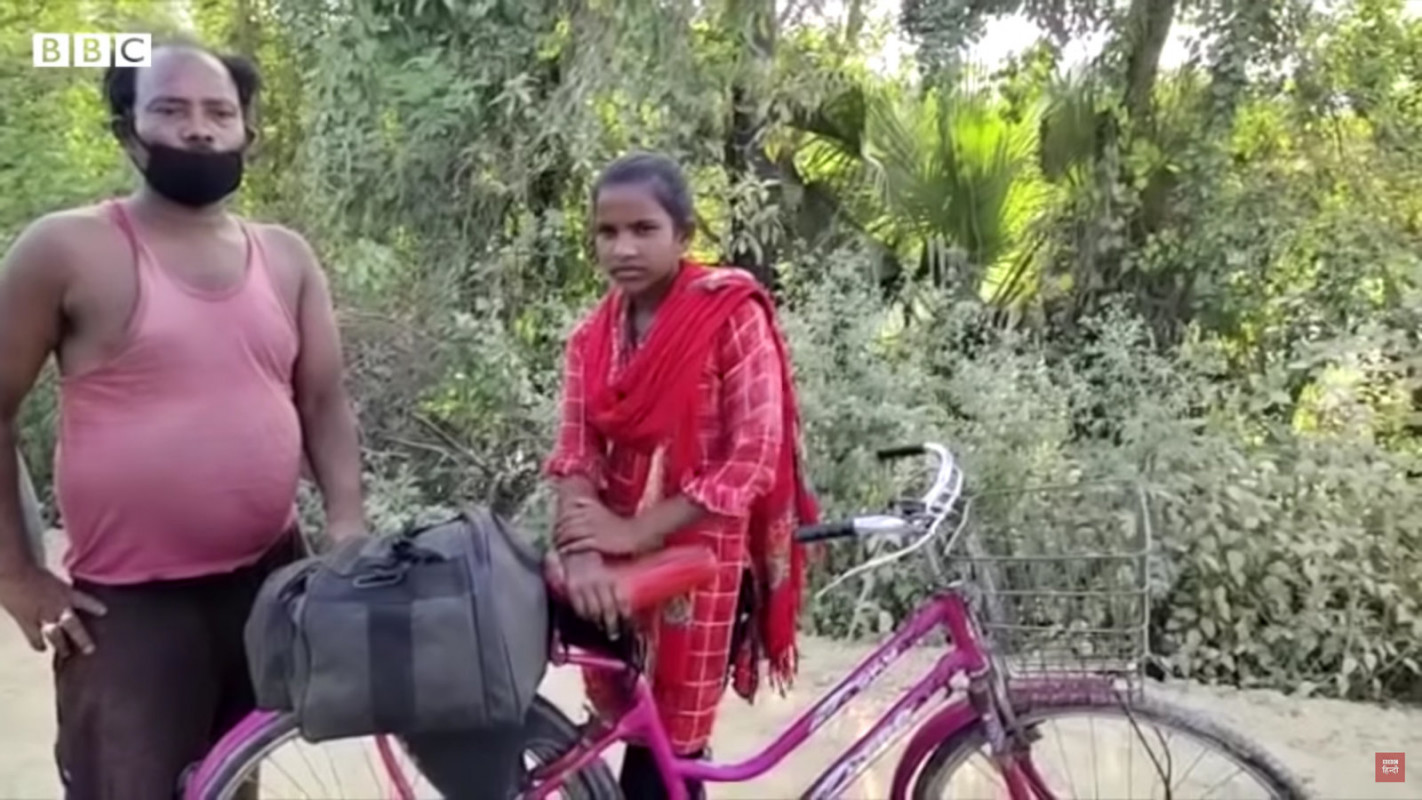 The government of India issued a lockdown in March due to the COVID-19 pandemic.
As a result, millions of people lost their jobs, including Mohan Paswan— the father of 15-year-old Jyoti Kumari. They had no money for food and rent, so the landlord cut off their electricity and threatened to kick them out. Kumari and her father's only hope was to return to their home village in Bihar, which was more than 700 miles away. 
Even though there were special trains for migrants who wished to return home, Paswan was not able to walk to the railway station due to an injury from a traffic accident. Out of desperation, Kumari used the 20 dollars they had left to buy a pink bike and set off on May 8th for the village.
Kumari would stand and pedal in the front, while her father would sit on the bicycle seat with heavy luggage strapped to the bicycle's back. They traveled more than 100 miles a day and only stopped at gas stations to sleep at night. Along the way, they encountered kind strangers who gave them food and encouragement; One truck driver even gave the father and daughter a ride for 30 miles.
A Heartwarming End
They finally arrived at the village on May 15th and reunited with their family. This story of a brave girl has moved the hearts of many. Kumari has been invited to join the Indian cyclist team in the 2024 and 2028 Olympics and has also received an offer to star as herself in an upcoming movie. 
Many, however, see this story as a part of a bigger crisis. Unlike Kumari and her father's, a lot of stories ended differently. Numerous workers tried to walk home during the lockdown when train services had been canceled. Some migrants took the special train but lacked food and water supply. Sadly, some passed away due to starvation, fatigue, or by their own will.
What feeling did this story evoke in you?