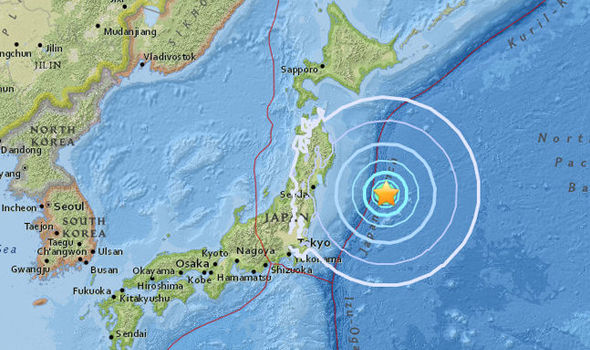 An earthquake with a magnitude of 7.1 struck Japan last Saturday. This earthquake was centered 46 miles from Namie, a city in the Fukushima prefecture of Japan.
The quake was felt at different degrees all over Japan. Millions of households were left without power and the subway and train systems were halted. Japan's meteorological service reported that there was no danger of a tsunami, though a series of smaller aftershocks hit the Fukushima area.
This earthquake occurred nearly ten years after the deadly quake that struck Japan with a magnitude of 8.9. The 2011 earthquake was followed by a deadly tsunami and resulted in an estimated 20,000 deaths. 500,000 people were forced to evacuate. Three nuclear power plants melted which put the whole area in danger of being exposed to radiation. The government has spent the past 10 years cleaning up after the devastating effects of the earthquake. 
Saturday's earthquake occurred in the same area of Japan as the 2011 earthquake. Hence, this earthquake is believed to be an aftershock of the 2011 quake! 
Although aftershocks are stressful for local residents, it is important because aftershocks release pent-up energy between the Earth's tectonic plates. Without aftershocks, this energy can lead to a much larger earthquake. Kenji Satake, a professor at the University of Tokyo, said he was not surprised to see an aftershock of this scale 10 years later.
More than 160,000 people fled the area after the earthquake to avoid the danger of the nuclear power plants melting. Fortunately, there has been no major damage so far and life is resuming back to normal. 
Sources: Japan Times, NY Times, CNN