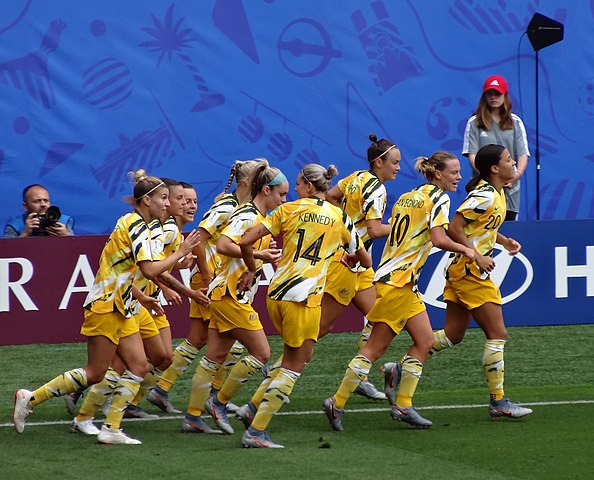 After making it to the 2015 World Cup quarterfinals, the Australian women's soccer team (Matildas) went on strike for what they said was a pay so low it was illegal. And in the end, despite their winning the best World Cup ranking in the history of Australian soccer, they didn't get a single cent.
But now, a deal between the Football Federation Australia (FFA) and the Professional Footballers Australia (PFA) has created a four-year agreement that will close the pay gap for the women's soccer team.
Prior to this agreement on November 6, the Australian men's soccer team (Caltex Socceroos) always earned more money than the women's team. This pay gap had persisted for years despite the fact that the women's team is ranked as the eighth-best soccer team in the world and consistently outperform their male counterparts, who ranked 44th. 
The New Agreement
The new agreement gives the Matildas and the Caltex Socceroos equal shares of the money earned by the FFA every year.
In addition, the Matildas will get higher minimum salaries — plus performance-based bonuses — as part of what is called a centralized contract system, which works the same way as how the Socceroos are paid. Aside from this financial equality, the Matildas will also get improved parental leave policies, in which team members can get support during pregnancy as well as when they return to the sport.
However, certain aspects of the pay gap are still an issue for the Matildas. For example, although the players also stand to get a higher percentage of the prize money they earn from competitions, the 2019 Women's World Cup would pay $30 million while the Men's World Cup from the previous year paid $400 million.
Despite this, improvements in traveling conditions and increased support in both coaching and operations have helped equalize the two Australian soccer teams. This agreement is a win and a trailblazer for others such as the U.S women's soccer team that is also fighting for gender equality.
Sources: NYTimes, Forbes