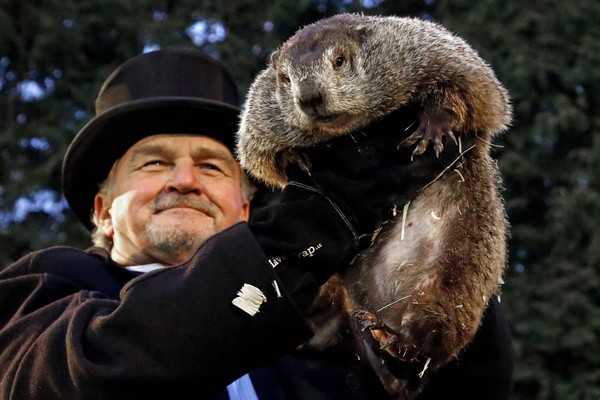 Traditions are at the center of every family, city, and country. But there is one tradition that is unique to Punxsutawney, Pennsylvania.
Every February 2 since 1887, residents of the city ask their town groundhog, Phil, how much more winter is left. Phil's handlers, also called the Inner Circle, stir the groundhog up from hibernation around 7:30 am. If he comes out and sees his shadow, it indicates that there would be six more weeks of winter. Phil has predicted winter 104 times, forecast an early spring just 18 times and there are ten years where his prediction has not been recorded.
The tradition started in Europe as an early Christmas holiday and was brought to the United States by German immigrants in the 1770s. Punxsutawney Phil is the most well known, but there are dozens of cities around the country that celebrate with their own groundhogs.
And what did Phil predict this year? Six more weeks of winter. He has been correct just 39% of the time - but who is to stop him!
Does your town have any interesting customs?