The lion on the right obviously said something really funny to get the lion on the left to ROTFL. Come up with a creative caption - What the lion on the right say? The funnier the better!
Remember captions are one line statements, not a story. The 3 funniest captions will be declared winners.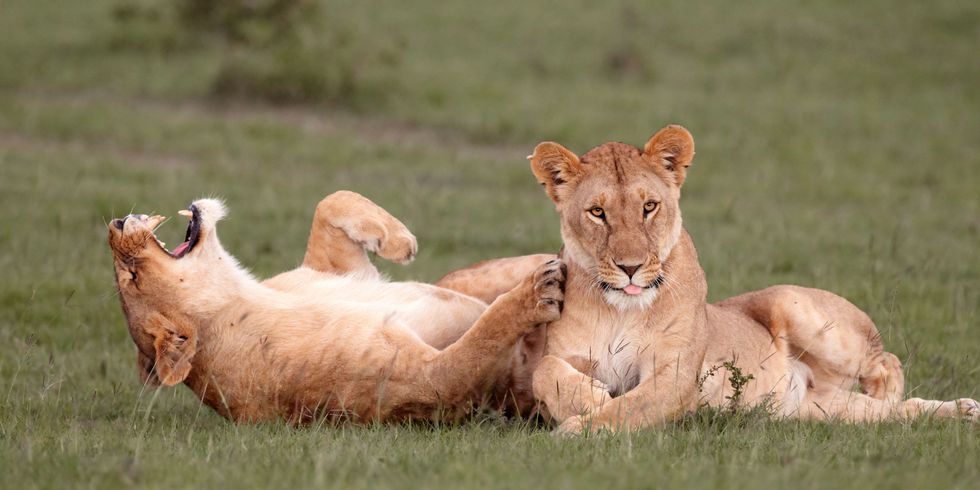 Sorry for the delay in announcing winners, but here they are!
Kiwi_BJ: This photographer believes he has captured the cutest possible photo to share with the world, of a lioness ROTFLing. Little does he know, she is not Rolling On The Floor Laughing, but Readying her Oesophagus To Fetch Lunch.
Updated Kitty: Pick up the camera; that's littering aftering eating the photographer.
The SS Hammie Express: You know, I'm thinking about going vegetarian.