Recently, a plane in Turkey skidded off the runway, and came down a cliff. Literally a cliff hanger! But miraculously, the plane did not plunge into the sea, and noone was hurt badly. Now that everyone;s safe, the challenge for you is to create a funny or creative caption that describes this. The 3 most creative captions will be declared winners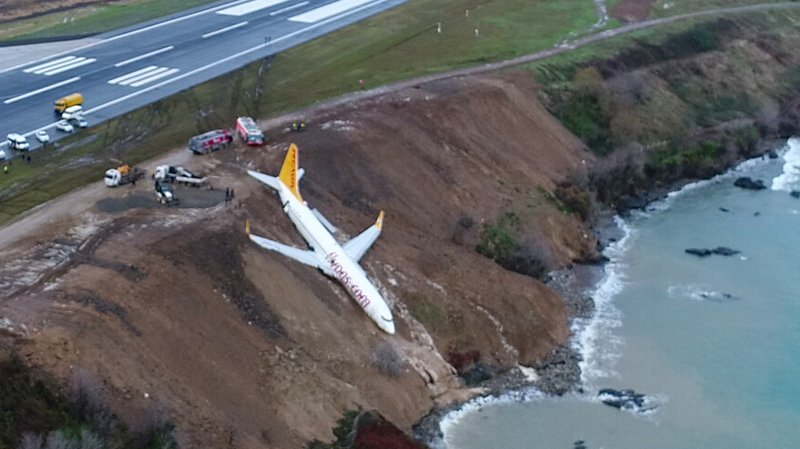 There were many great captions, and the 3 best were:
Ezrap9: Pilot: Ever since I read that book with a cliff-hanger, I've always wanted to do it literally!
cool kid: 
Passenger: Wow! I didn't know my flight included free beach access! I should have brought my swim suit.
Pilot: I should have brought a change of underwear.
kungfu: dont drink and drive