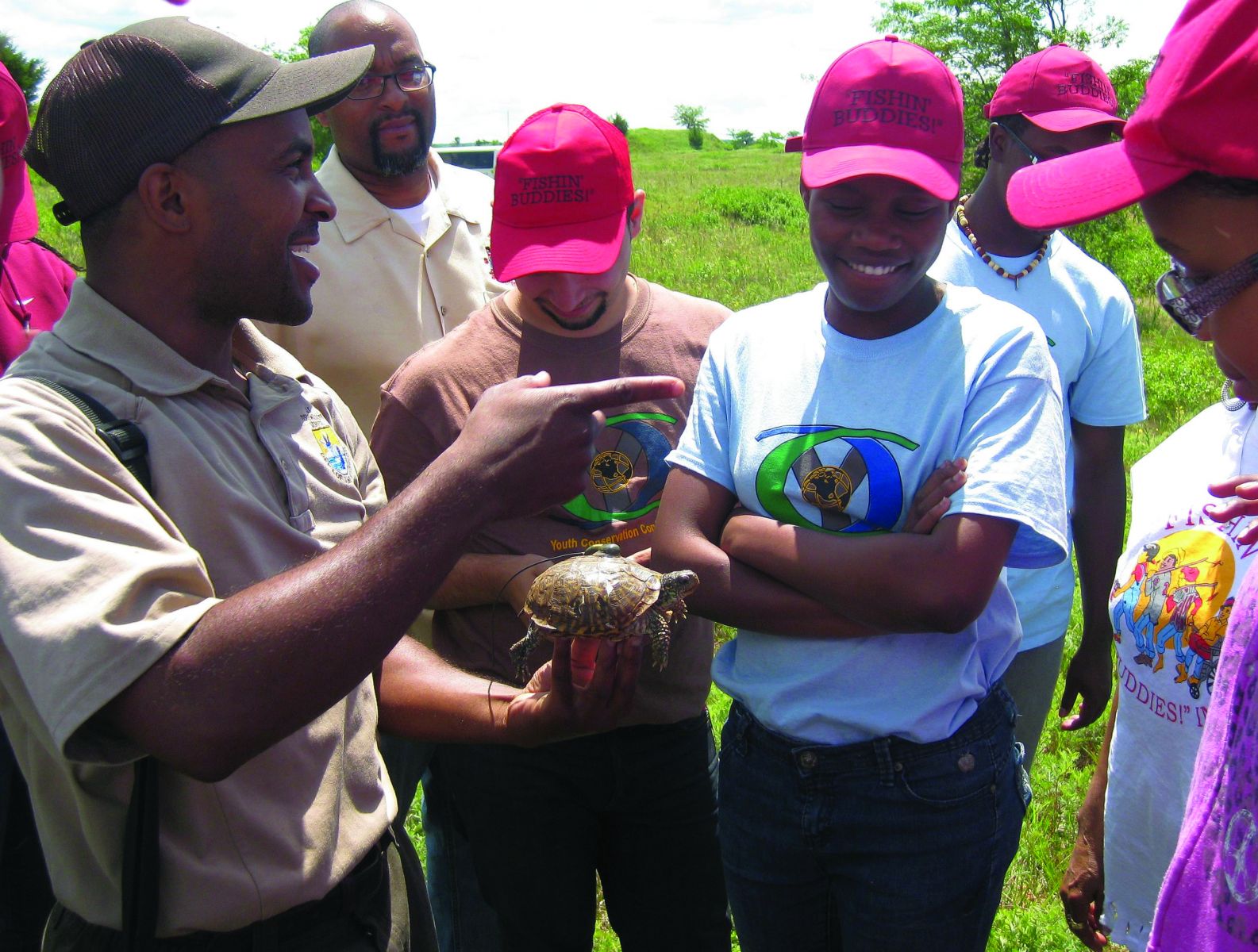 Jeramie Strickland is a Wildlife Biologist with the U.S. Fish and Wildlife Service. He works at the Upper Mississippi River National Wildlife and Fish Refuge, which is one of the most visited refuges in the nation.
Jeramie has been working on conservation programs to rehabilitate turtles and protect wildlife in the marshes and wetlands. Jeramie is passionate about developing programs that engage school and college students and help them appreciate the work of wildlife biologists and become involved in research and environmental conservation.
Jeramie was selected as the 2014 recipient of the prestigious Wildlife Society Diversity Award.