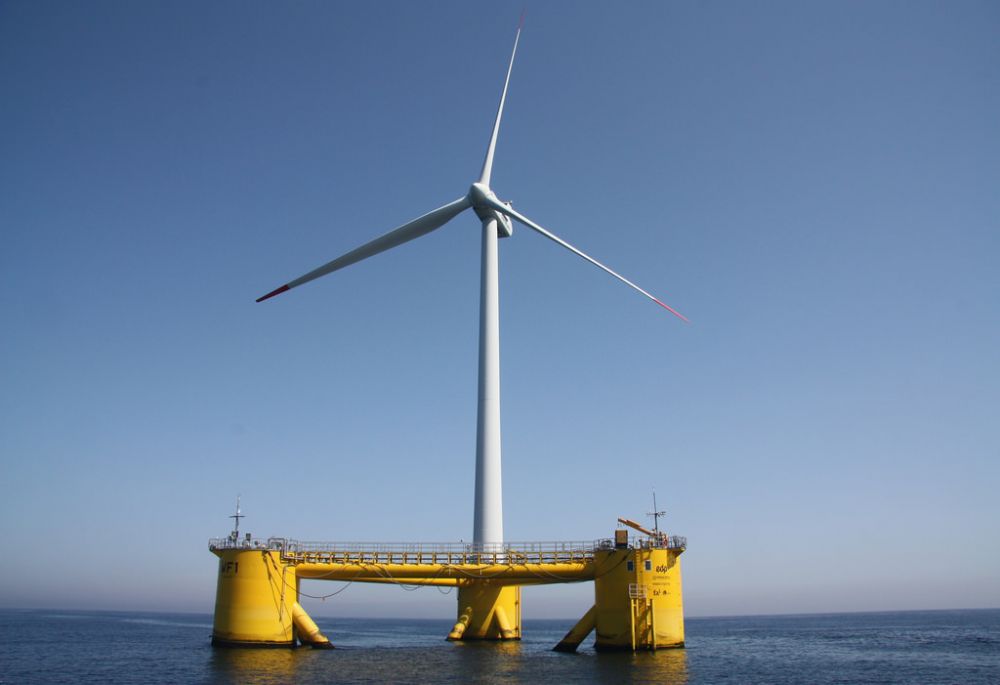 For many years, manufacturers of wind turbines have looked for ways to increase efficiency in harnessing wind energy.
They have built bigger rotors, longer blades, and have anchored them atop ever higher structures to access stronger winds.
Turbines are built onshore and offshore. Now, offshore wind turbines are getting an upgrade. Let's take a look at the new frontier in wind energy. 
Floating Wind Farms?
Traditional offshore wind turbines are secured to the sea floor on concrete foundations. They can only be built in relatively shallow waters of around 165 feet deep, to avoid the powerful winds that are present in deeper waters.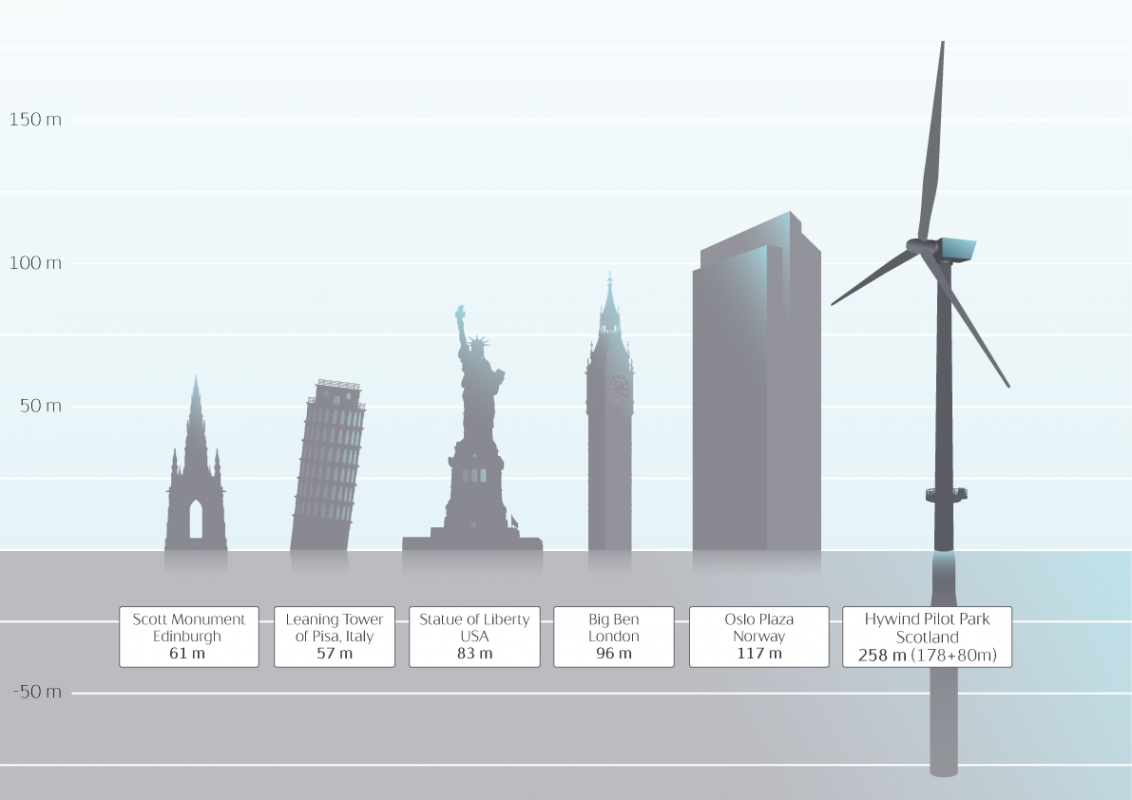 This is why floating turbines are a game changer. These turbines can be installed in deeper waters and have the ability to harness 80% of offshore wind power. They transmit electricity to land and into the power grid through undersea cables.
One of the world's first floating wind farms, the Hywind Scotland pilot park, is off the coast of Scotland in the waters of the North Sea.
Hywind consists of five wind turbines that have been generating 30 Megawatts (MW) of clean electricity since 2017. Kincardine wind farm, also off the shore of Scotland, has a capacity of 50 Megawatts and has been operating since 2021. 
These floating wind farms produce enough renewable energy to power about 20,000 and 35,000 homes respectively. They are also able to withstand the North Sea's turbulent waters and fierce storms, showing the major potential of this emerging sector. 
Costs and Potential
The floating offshore wind sector is still new, and billions of dollars are being invested in the industry.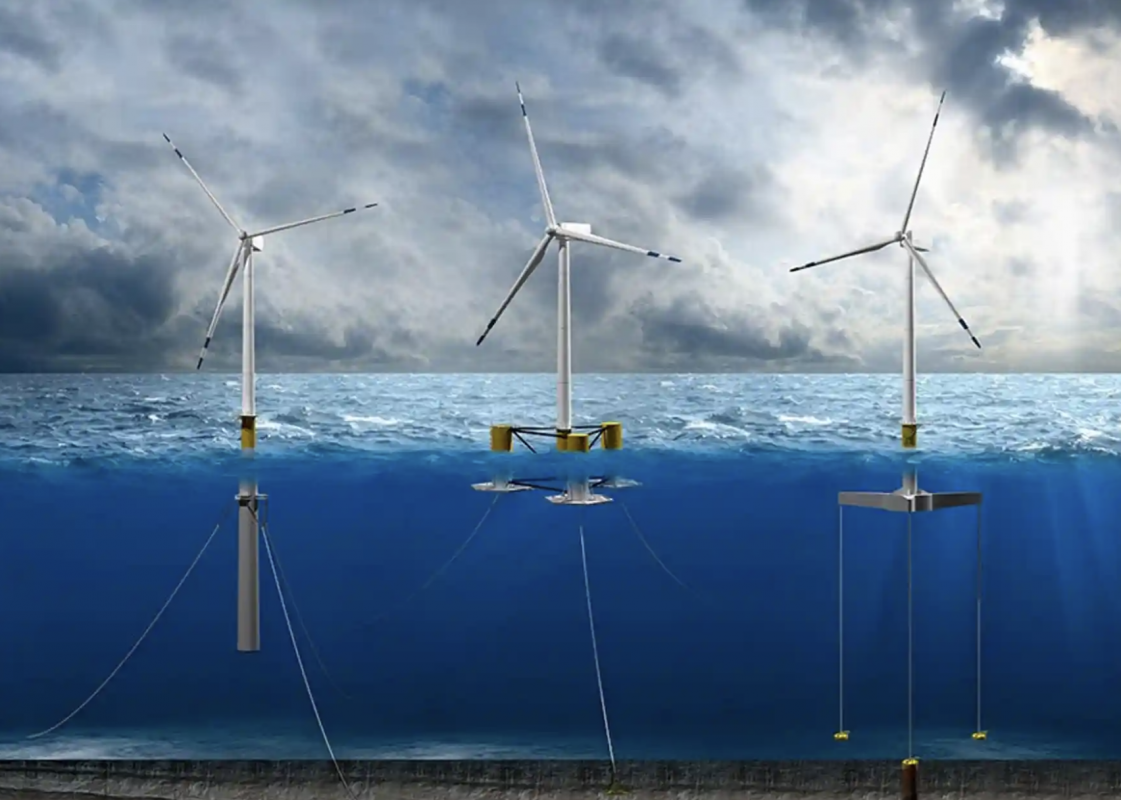 Currently, the cost of developing floating turbines is a major concern. Many believe that because companies are designing their own turbines, it is driving up production costs. They want to find a standard, production line model for building.
Fortunately, the costs are expected to fall to the same amount as traditional offshore turbines by 2030 as technology and supply chains become more efficient.
Many countries are planning to implement floating wind turbines. Norway intends to install 30 gigawatts of offshore wind by 2040.
Meanwhile, the Biden Administration announced several initiatives in September to develop floating wind turbine technology. The aim is to install 15 gigawatts of floating offshore wind by 2035, which could power up to 5 million American homes. 
Floating offshore wind turbines open new doors for the renewable energy industry. It is poised to play a key role in the shift away from fossil fuels towards a clean energy future.
Sources: BBC, CNN, Guardian, Wired, Offshorewind.biz, Equinor