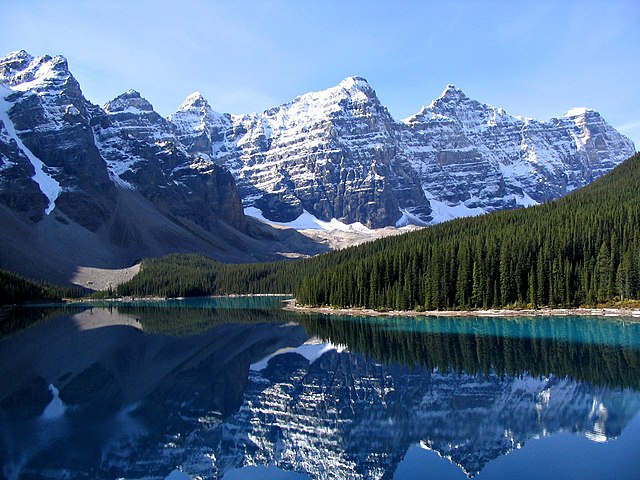 I traveled to Banff National Park and Jasper National Park and here's my advice: Don't read Hatchet by Gary Paulsen if you're going to Canada.
For anyone who hasn't read Hatchet, it's about a teenager Brian who rams a plane into a lake in the Canadian forest. In the Canadian wilderness, Brian encounters a bear, gets stung by a porcupine, and even gets hit by a tornado. Now you know why it was impossible to sleep.
The first few days of my Banff vacation were a blur, arriving in Canada at 2:00 am, going sightseeing with summer snow flurries (not an oxymoron in Canada), hiking with the occasional presence of horse droppings, fooling around on a glacier, and daring my friend Stephen to do push-ups on the skywalk (the flying twig that we saw turned out to be a four-inch blue dragonfly).
Right when I was going to rate Canada a 5/5 on TripAdvisor, my naive five-year-old brother thought it was a marvelous idea to horse around near the shimmering blue Jasper lake surrounded by gigantic boulders. You guessed it. The kid tripped and banged his forehead hard on a rock, and suddenly the peaceful environment was filled with high-pitched screams. I'll skip the blood part for you.
Surprisingly, I felt a little happy; finally, it wasn't me who was in trouble. The last few days I was yelled at for nailing my dad in the head with a snowball, stepping on an unstable log while soaking my shoes, and beating Stanley, Stephen's little brother, in a snowball fight.
My dad drove us (while occasionally going over the speed limit by 20 kph) to the Jasper Hospital. My brother was all right so my dad and I ditched him and went hiking. We met up with Stephen's family at the end while they were starting to head back. I told my dad we should just see the fifth lake and be done with it but he insisted on looping around all five lakes and how hard could that be?
Well, turns out we got lost in a loop... but my incredible brain power led us back onto the right trail before Hatchet could haunt me even more. We finally came back to the U.S. The thrilling adventures and natural wonders of Canada outweighed getting lost, stepping in horse poop (don't tease), and my brother getting hurt, and in the end, Canada remained victorious!