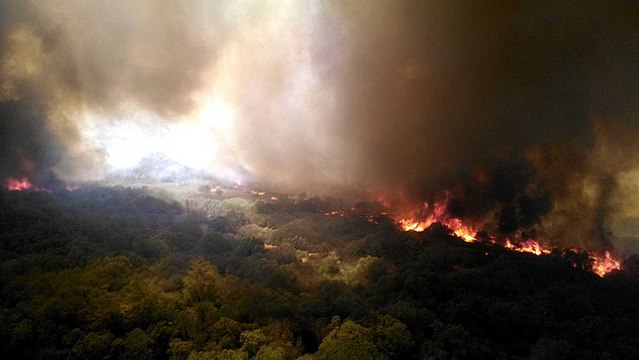 On Thursday, November 8, a wildfire began in the Plumas National Forest in northern California. Within hours, it grew to epic proportions, fanned by 50 miles per hour winds.
The retirement community of Paradise, California was caught off guard.
Panicked residents fled town, some driving with fires raging on either side of the road. Camp Fire, as the wildfire is known, has scorched 140 acres, destroyed nearly 12,000 buildings, and left 63 dead. More than 600 residents are still missing. 
Camp Fire has become one of the deadliest fires in California's history and has literally wiped out the city of Paradise from the map. Even as firefighters are battling it, the Woolsey wildfire is raging in the hills of southern California and has destroyed homes in the Malibu area.
A Recipe For Disaster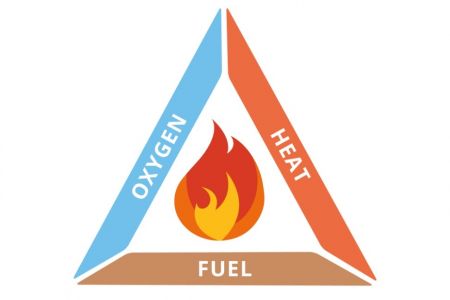 Have you heard of a Fire Triangle? For a wildfire to be ignited, there needs to be fuel, oxygen, and heat.  
Unfortunately, California has been experiencing drought-like conditions over the past few years. As rainfall comes later each year, the intense summer heat dries out the vegetation which means there is plenty of dry brush for fuel. These unusual and delayed rain patterns are attributed to climate change which has been wreaking havoc in many parts of our world. 
The second ingredient comes in the form of Santa Ana winds that fan the flames. These winds originate in the inland Great Basin area (most of Nevada, half of Utah, and other western states) where it is cooler/colder. As these winds flow down the slopes of the Sierra Nevada and other California mountain ranges, they gather speed and strength -- and also become hotter. This is because air compresses as it rushes downhill and its temperature increases by 30 degrees Fahrenheit for every mile that it descends!  
The final recipe for these wildfires is a source of heat that sparks the fires. While this can be a natural source like lightning, it is more often due to reckless human activity such as throwing away a burning cigarette or accidents when workers cut wires with a flame torch. The Camp Fire is blamed on the utility company PG&E which had warned customers about sparks in their power lines a day earlier. In fact, out of the 21 wildfires last Fall, 17 have been attributed to faulty power lines belonging to PG&E. 
In Nature's Path
In the past, when wildfires were sparked by natural causes like lightning, the uncontrolled burn would clear the forests and undergrowth. 
However, over the past 100 years, the U.S Forest Service has actively contained fires to protect the timber industry. As a result, there are some areas of the forest that are healthy and thinned out from the fires. And there are other areas that have dead and diseased trees and dense undergrowth.
A solution to preserving forest ecosystems is to do 'controlled or prescribed burns' where wildfires are started intentionally and in a controlled manner to thin down forests and remove the undergrowth. This is expensive and unfortunately, the Forest Service does not have the budget to do this in large forested areas of the U.S west coast.
To make matters worse, people have also moved their settlements closer to the edge of forests, and many do not like the idea of smoke from prescribed burns and thinned-down forests. 
The Camp Wildfire is 40% contained as California eagerly awaits rains that are expected next week. The state has issued an alert about air quality in communities as far away as Sacramento and the San Francisco Bay Area. U.S President Trump is expected to visit the disaster area on Saturday and meet with survivors. 
Sources: NY Times, Forbes, Sacramento Bee, Vox