Imagine being told to stock up on supplies because of a power outage that could possibly last for 5 days. 
That's exactly what Northern California residents were told to do when PG&E shut down power to nearly 800,000 customers. Millions of people were left in the dark and several schools were forced to close down. 
Now, the utility company is warning of another shutdown as more winds may return to the state later this week. 
Winds Fuel Fires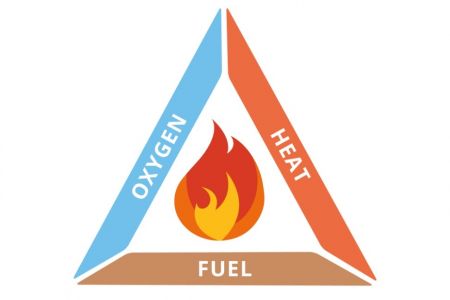 The National Weather Service has issued Red Flag Warnings for the mountains and valleys surrounding the San Francisco area. Red Flag Warnings are the highest alert for dry weather and wind speeds of 70 miles per hour which can fuel a fire.
Strong winds, known as katabatic winds, are the main culprit. Katabatic winds are cool winds that originate on mountaintops. Because cool air is denser, it will sink and flow downhill -- and this will cause the air to compress (just as in a bicycle pump). When air is compressed, it becomes hotter, drier, and picks up speed. While this hot air does not start fires, it fans the flames causing wildfires to spread faster.
In 2017 and 2018, the state experienced its worst fires on record, including the Camp Fire, California's deadliest fire that destroyed the town of Paradise. PG&E was blamed because the fire was triggered when it's utility poles fell on nearby trees. See our earlier article here. 
Expect More Shutdowns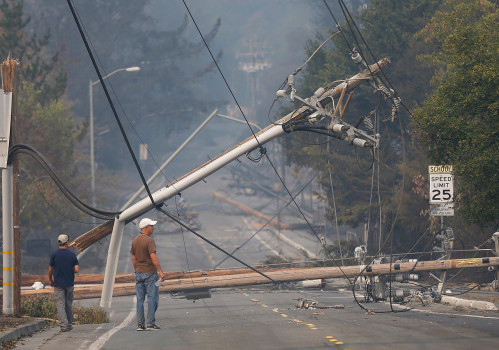 PG&E has recently agreed to pay $11 billion to resolve most insurance claims from the damage done in 2018. The company has also filed for bankruptcy.
Two weeks ago, out of concern that high winds would spark fires, the company shut down power to large areas of northern California. The blackout caused millions of dollars in damage to businesses and households. PG&E presented photos of power lines that had fallen to show that the outage successfully prevented wildfires in several northern counties. The company's CEO has said that the state will see more of such blackouts.
However, the utility company's actions were criticized by public officials. They argue that the blackouts were a result of PG&E not upgrading their infrastructure (such as power lines) as well as poor planning and management.
With more winds on the way, Californians may once again have to prepare to be in the dark. This video shows what it takes for utility workers to bring electricity back to homes. 
Sources: NPR, CNN, BusinessInsider, Sacramento Bee, LiveScience