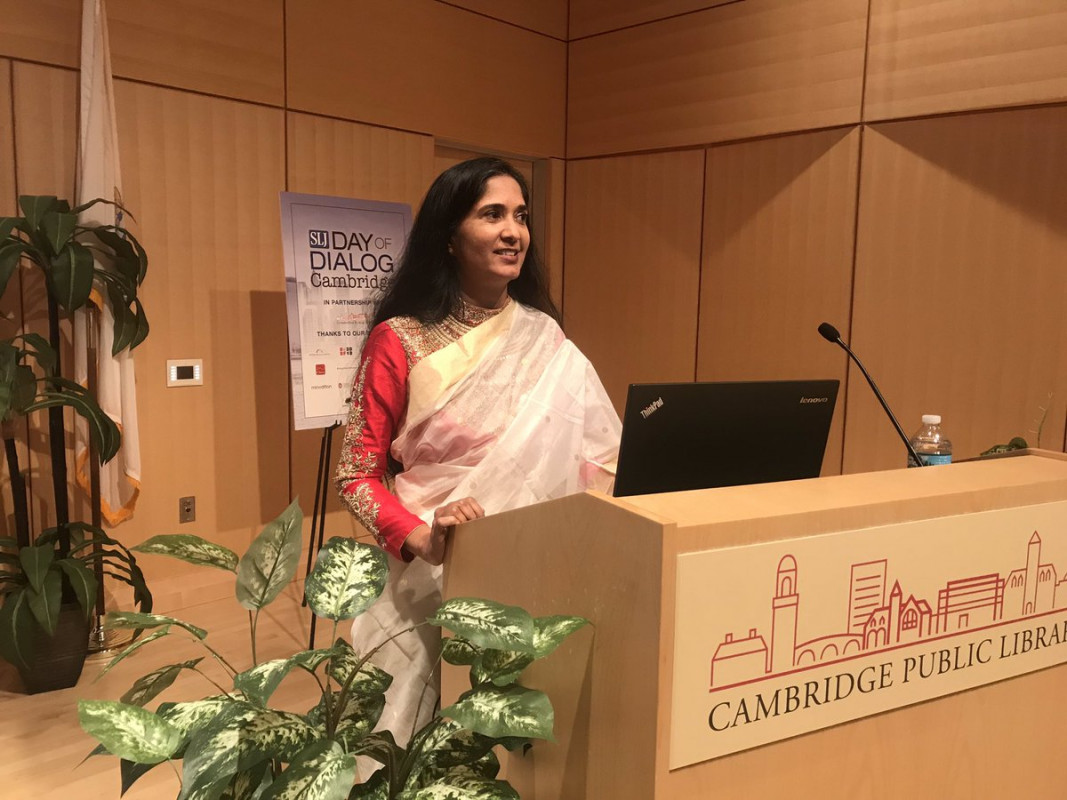 I enjoy writing middle-grade books because I feel young people have to clear up the mess we are leaving behind on this planet.
The books I am drawn to writing have serious social justice themes. I believe empathy, compassion, and thoughtfulness are important skills and that it is an author's job to make young readers think and ask deep questions and find their own answers. 
I have written four books so far, each inspired by my own experiences, what I have read, and the people around me.
My first book, "Climbing The Stairs" was inspired by my mother's experiences growing up as a teenager during the Second World War. The book deals with the struggles of a teenage girl at a time when women were treated as second-class citizens in society and how she seeks refuge in a library where she dreams of freedom and college. 
My second book, "Island's End" is based on my own experiences as an oceanographer and working in the remote Andaman Islands, off the coast of India. Much as I enjoyed this untouched island with its lush rainforests and colorful coral reefs, I also saw the cruel treatment meted out to the indigenous tribes by people trying to develop the island.
"A Time to Dance", my third, is a South Asian novel written in verse (poetry). Like most girls of my time in India, I learned to dance. When I was in my late teens, I was bitten by a snake and almost lost my leg - that was a very pivotal moment for me. In "A Time to Dance", a young girl who loves to dance loses her leg and continues to pursue her passion after digging deep and discovering what dancing means to her. 
"The Bridge Home" is a story of friendship among four street kids and loosely based on three kids I knew growing up. They were from underprivileged communities in India and were studying at a school where my mother was volunteering.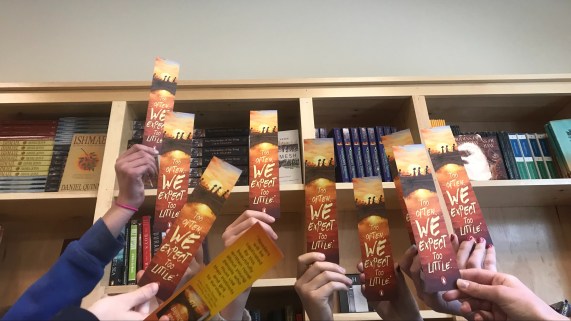 My next book, "Born Behind Bars" is now on pre-order, scheduled for September 7th release, and features the reappearance of one beloved character from the previous book. It is about a boy born in a prison in India whose mother is incarcerated, and he grows up to fight for his mother's release. 
Finding Your Passion
I am passionate about diversity and social justice issues, and most of my books have strong female characters. Characters with disabilities also feature in many of my books as empathy and treating everyone equally is important to me.
I also bring in issues like climate change -- my upcoming book has aspects of water scarcity. People don't realize that climate crises have a human face to them and it does not just impact animals. Climate change is going to impact people, especially those who are socioeconomically deprived even more.  
My message to aspiring young writers is to not rush into writing or get too concerned with material rewards. In today's world, there's often too much of an emphasis on awards and honors, which no writer can control; those are largely a matter of luck. Write for yourself. Enjoy the process - because ultimately, writing is a kind of compassionate mindfulness meditation. And that is the greatest reward.