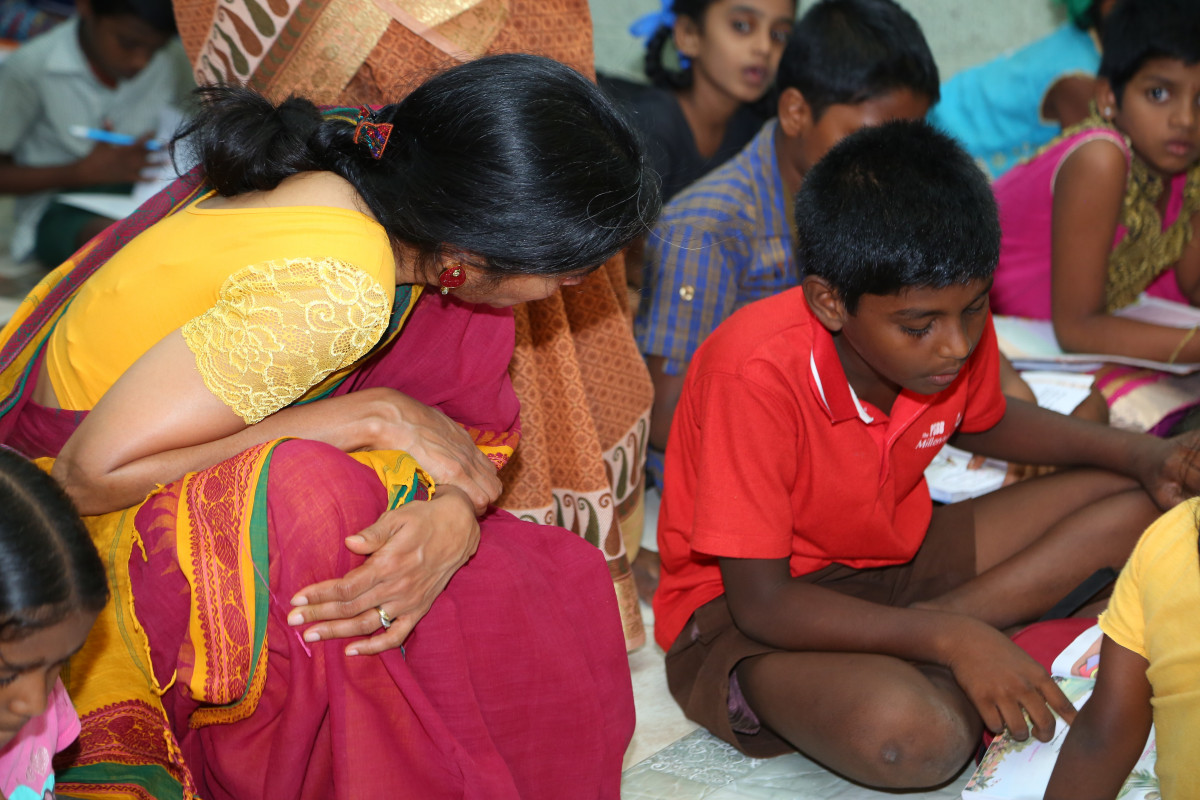 The seeds of what we are meant to do may have been sown in our childhood, but we fail to recognize them until much later in life...
I grew up in Chennai, India in a home surrounded by books. I recall my mother telling me that when I was read to as a child, I knew exactly where one sentence ended and the next one began! 
One book that had a significant impact on me as a child was called "31 brothers and sisters" and narrated the story of an African girl who goes on an elephant hunt, a traditionally male sport. What struck me was this girl was defying traditional norms in a society that was not happy with women expressing independence -- and the fact that this girl had black hair like me and was also dark-skinned. 
I also had the opportunity to attend an unusual school that encouraged creative thinking. Here, I was encouraged by a few teachers who noticed my writing skills. However, English was actually my least favorite subject because we had to write on canned topics and there was no room for creativity. 
I also loved poetry and filled my notebooks with poems - I gravitated to poems because they were small and controllable and allowed me to rework and make them better.
Finding My Joy
Growing up, I also loved STEM subjects and was influenced by family members in this field. So, when it came time to apply for college, I wanted financial independence and saw STEM as my path to getting there.
Since I was also passionate about the environment, I chose a course that allowed me to major in basic sciences and the environment. After a brief stint as a teacher assistant in the United Kingdom, I decided to pursue oceanography at a graduate school in the U.S. 
Interestingly, ever since I was a child, I had imagined soaring into outer space or diving deep into our oceans. As the chief scientist on several ocean expeditions, my dream of scuba diving came true.  But although I loved oceanography, and it demanded a lot of my time and energy, I continued to explore creative writing. I wrote articles about science for a newspaper and magazines in India and the United States, and even a few books for young people.
Soon I realized I had to choose between oceanography and creative writing. I just couldn't do both. So, I stepped back to find out what gives me greater joy. I realized that especially when a child picked up my book and told me they loved it, the joy I felt was unmatched. 
However, I took my time switching to my newly found passion as I did not want to lose my financial independence. I believe that it is important to stand on your own two feet even as you figure out how to take your passion forward in the field of creativity or art because you cannot create beautiful work on an empty stomach.