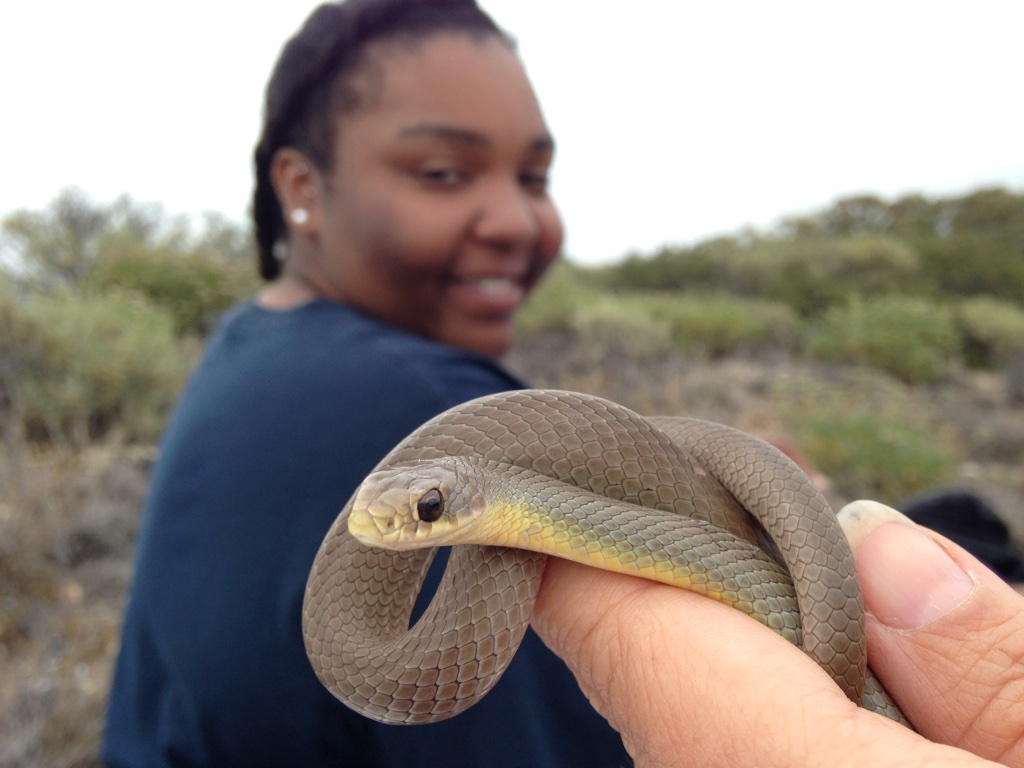 Amanda Clark is a graduate student in the Department of Biological Sciences at Auburn University and an NSF graduate fellow. She uses molecular techniques to learn about ecology.
Amanda is also runs an ecology camp for kids in Alabama. In her free time Amanda enjoys hanging out with friends, crocheting and hiking.
Amanda will be our expert for the month of September. Maybe you share her love for animals or her passion for science? Or you have questions for Amanda? She would love to hear from you and will be responding to your questions in each article. 
Do check out Amanda's three-part story of how she fell in love with science thanks to Big Dave, and how she learns about animals by examining the tiniest of molecules!