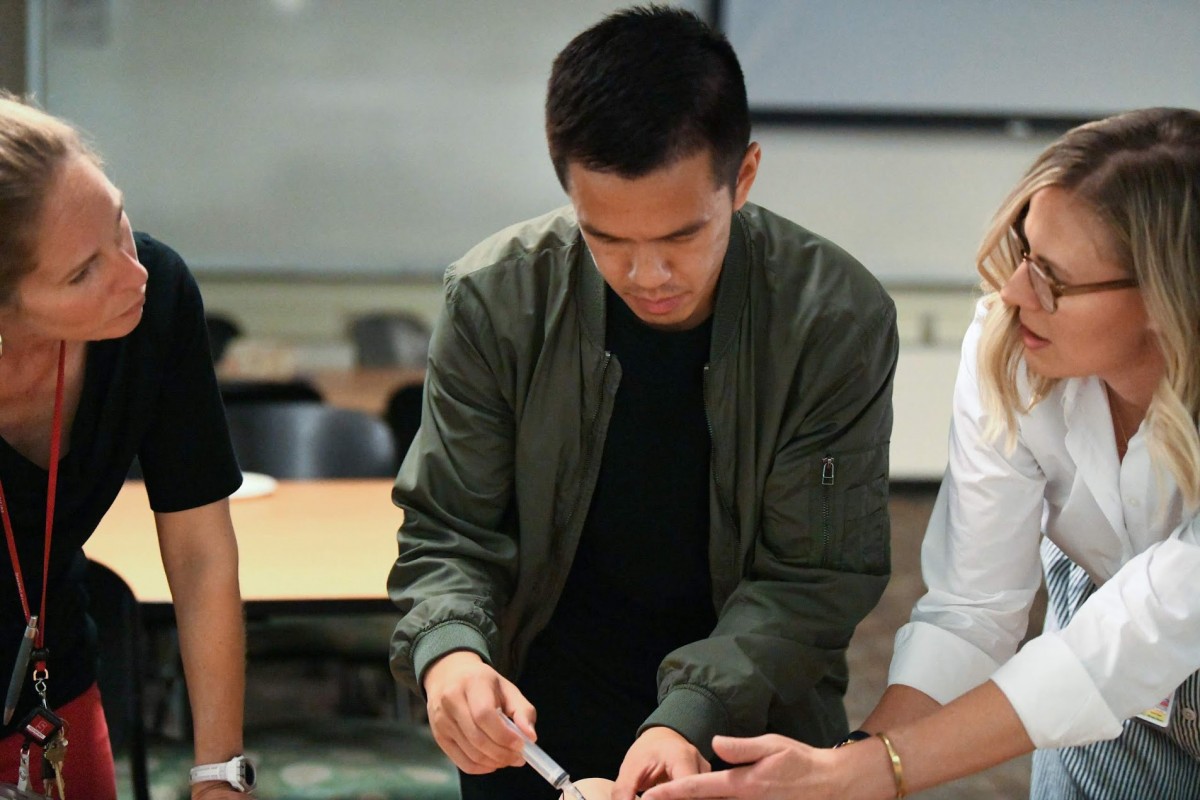 I work as a Physician Assistant two days a week at the Cardiovascular ICU and teach at Stanford three days a week.
In the Cardiovascular ICU, I see cardiac surgical patients, and heart and lung transplant patients. All my patients are basically there for two reasons – either they are unstable and need surgery, or they need to be stabilized after a major surgery.
As you know, in an ICU setting, patients need the highest level of care. Some patients may even require the assistance of life-sustaining machines such as ECMO (heart-lung machines). 
What Does My Day Look Like?
I work both night and day for 12-hour shifts. I know which patients I will be seeing when I arrive.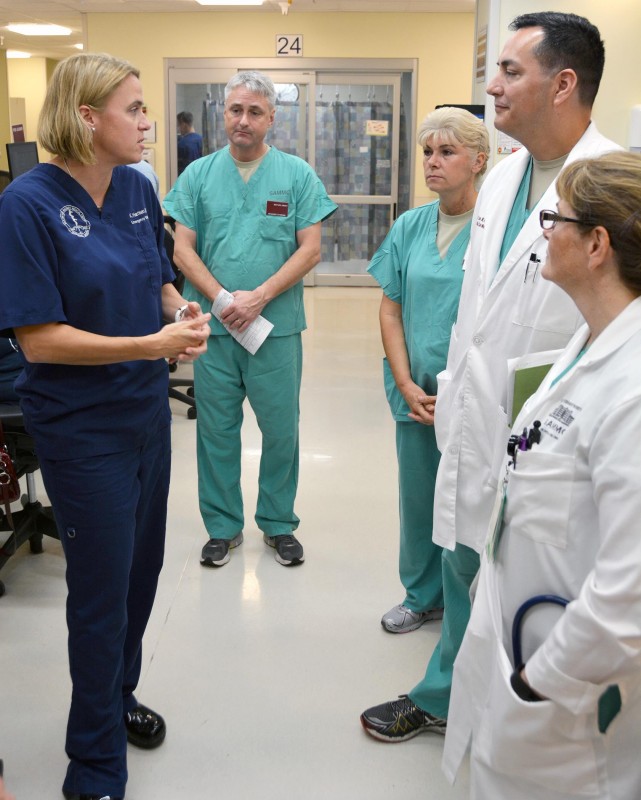 I look at their charts and take their history to find out what led them to the ICU, learn what interventions have already been completed, their hospital course thus far and what else needs to be done, as well as get all data related to that patient's current state of health. 
And then we "round." Rounding is a formal way of discussing each patient individually as a care team. This will include the cardiovascular ICU team, the cardiac surgery team, sometimes transplant teams or another consulting specialty, a pharmacist, dietician, physical therapies, and any others, depending on the medical needs of the patient.  
I also work in the Stanford School of Medicine and train the next generation of PA and MD students to go out into the world and make a difference. This is mainly through a course entitled Practice of Medicine where students learn how to take patient history, perform a comprehensive and focused physical exam, and synthesize this information into a diagnosis, and create an initial and follow-up care plan.
Stanford faculty have the opportunity to work with students in small group teaching sessions that emphasize patient connection, building rapport, understanding the reasons behind a patient's response to their disease process and wellness. It is a perfect blend of everything I love about medicine and teaching.
Making An Impact
Unfortunately in ICU, there is a high degree of mortality and many of my patients do not get well enough to leave the hospital just because of how sick they are when they come in. That sometimes leads us to have deep, heartfelt and open discussions about patients' quality of life, their desires, and how they would want to live.
But there are positive stories as well -- I had one young patient who was in a very bad accident and we thought she would not survive. Not only did she survive, but she also visited me 8 months after discharge and was walking and talking. I was moved to tears to see how far she had come. 
My advice to Youngzine readers -- follow your heart. There are many ways to work in medicine and care for patients. Also, your sensitivity could be your strength as I found out because patients need care providers who are empathetic. It has enabled me to connect with my patients and be a brief but indelible part of their life story, which is the greatest honor I could imagine having in my career.