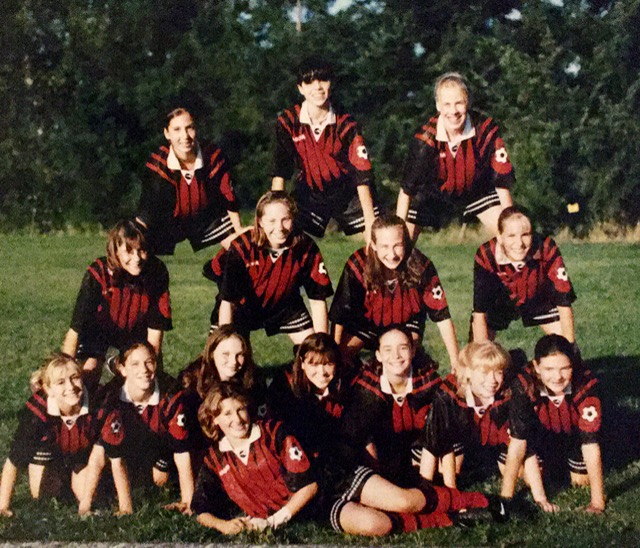 I grew up in Snohomish, Washington, a small town to the north-east of Seattle. As a young girl, I loved playing soccer. My mom put me in soccer at age 4 because she said I would not walk, but only run! As I got older, I started playing competitive soccer and that became my focus.
Also, growing up, I was a very sensitive person. My parents interpreted my sensitivity as something that would not be well suited to medicine. So, from an early age, they and I thought that I might go into education. 
As I got into high school, I found myself fascinated by anatomy and physiology and how the human body worked. I had a strong stomach and dissecting frogs did not gross me out. We also did an interesting project where we got to do a body paint of muscles and tendons and I was the one who was painted on.
I found it incredibly interesting that just below the skin, there are all these muscles in all different directions, and they have all different functions. That was my first clue that this might be an area I might be interested in.
I got an athletic scholarship to college and majored in health science with an emphasis on health education. I continued to play soccer throughout college as well. 
Turning Point
The turning point, however, came in my last semester of college. I took up an internship working for a clinical diabetic educator, helping patients manage their diabetes, and advising those who had complications and needed to be hospitalized.
I also met a Physician Assistant (PA) while I was there. Seeing my level of interest, I was offered an opportunity to observe an open heart surgery. When I saw how the PA and the cardiac surgeon worked together, and the close relationship between the PA and the patient before, during and after surgery, I was convinced that is what I wanted to do.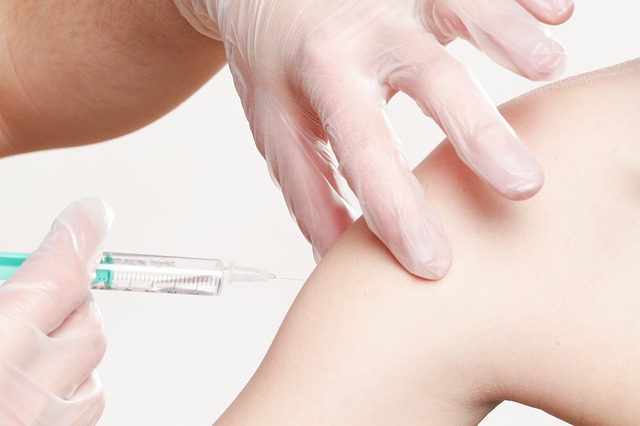 After graduating from college, I took up a job to pay my bills. Meanwhile, I was figuring out how to apply for a PA program and get the 3000 hours of hands-on clinical experience that was required. The opportunity came in the form of Planned Parenthood -- an organization where I joined as a medical assistant. I worked in the community vaccination program as well as in cancer screening clinics, helping women who were diagnosed with cancer get the help they need.
A year and a half and 3000 hours later, I was accepted into the PA program. While still in training, I was invited to teach a course at Stanford University for undergraduate "pre-med" students. Since there was not much training available for these students, I collaborated with a Stanford medical student to create a robust training program. I realized I really enjoyed teaching as well.
Today, I practice as a Physician Assistant in the Cardiovascular ICU at Stanford and am Principal faculty in the Stanford School of Medicine, Master of Science in Physician Assistant Studies Program. I feel lucky every day for the honor of caring for patients and for the responsibility of training the next generation of PAs.