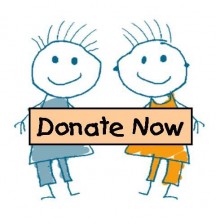 We would like to thank you for embracing Youngzine in your classrooms and in your homes.
Youngzine was incorporated as a non-profit in February 2013 to keep the website ad-free and accessible for all children. We would like to keep it that way, and build more enriching features and content for our educators and young readers.
However, we are a young non-profit. And as we are approach grant organizations, we run into the question - how much have you raised from your community? Grant organizations like to see at least 50% to sometimes 80% contribution from the community we serve.
We are doing a very modest pledge drive for the first time to show Youngzine matters to our community. Any amount that you can contribute will go a long way towards building our credibility in the eyes of grant organizations. So far we have bootstrapped ourselves, but we need funds to sustain and grow. 
Please donate.
Your contribution is tax deductible.
Your donation will help Youngzine in the following ways:
Operations: Sustain our current day to day expenses.
Technology: Develop more features on the web site, make Youngzine more engaging in the classroom setting, as well as develop iPad and Android apps.
Content: Grow our content and media library, develop microsites on specific topics, engage thought leaders 
Outreach: Reach each more schools and families like yours, develop key partnerships with educational organizations, and secure grants
Youngzine is a tax-exempt 501(C)(3) nonprofit organization (Tax ID Number: 90-0850890). Your gift is tax-deductible as allowed by law.